Post by Administrator on Feb 23, 2015 17:07:02 GMT
A criminal does not want to be found out. They will go to great lengths to deny the truth and evade capture and disclosure.
Thus when we are dealing with criminals within the authorities who have certain powers and protections we must be extra vigilant in dealing with them because they have extra knowledge, phycology and behaviours learned to help disguise and hide their criminal activities.
They are not going to put their hands up easily and admit their crimes. They will be very very slippery, deceitfull and difficult. Also as operating as part of a wider gang they will work in teams to disguise and hide the true nature of their conduct, behaviour and actions. Will lie, and use all manner of fraud, forgery and manupulation that is within their powers and capacity to evade detection and punnishment. Remourse is outside their vocabulary and their minds can never imagine the vision of them accepting punnishment voluntarily. In their minds they are right regardless of any action they have carried out. In their mind they can do no wrong. Even hitting someone is not a wrong.
You MUST look on them as football players. Even on live television with a million people watching them recorded on video live in a stadium of people, they still will foul and they will not believe or think it is wrong, or else they will believe that they can explain it away. Their chief or colleague - (referee) is the decider and as he is on their side they will stick together.
This is the culture and attitude of the male society attitude (seems less so in rugby) But until this behaviour & conduct is ended and broadcast live on television and accepted as common practrice then the organisations such as the police and Government can never be free from corruption because it is "being allowed" by society even though they know it is wrong in their hearts they are taught it is acceptable in their heads.
How can a student in Engineering attain a degree if his work is not conducted with precision, his maths, his measurements be completed as his teacher and the text book states?
How can a road be laid out correctly and safely if it is not done to the exact specification requirements that have been specifically created by the designers to function correctly?
When unprofessional conduct and behaviour are allowed to take control then it is at the loss of professionalism.
The police in no way or manner according to their operating documentation can be considered a professional body. They do NOT follow any stated code of vehicle operation or conduct that is required. They act and behave at college level education, attitide and behaviour and this can not be allowed to continue. It must come to an end and be replaced by true professionalism, and that is not simply "a way they are taught to speak or carry themselves" it must be in code and procedure and attitude and belief.
The job has spiritual aspects which takes from the spirit and soul, including a negative vibrational environment in the buildings that draws from criminality they are exposed to on a daily basis. This needs to be overcome with new methods and practices which can create positive energies and influences that empower the police through good, not by taking from them via negativity. (which i know is quite a statement taking into account the materiel on this public discussion website) But in a way this acknowledges that the police are not at fault, it is the lack of vision & understanding of the police force as a department and organisation that does not truly recognise the forces and human natures it is engaging in and being influenced by.
The main reason being that to prevent crime it is not good enough to simply identify a criminal by investigation and then punnish them. One must identify why the criminal is behaving & copnducting themselves in a criminal way and then find an effective solution to it.
Why did this person steal this.
why did this person hurt this other person.
A true detective will find the answer and have the further skill and ability not only to solve a crime but detect the reason why the crime occured and investigate, research, understand and find a solution to it so that further crimes will be prevented thus reducing crime to a point where it no longer occurs.
- not creating more crimes or increasing performance in solving crimes, but performance in eradicating crime until the police themselves are no longer required.. not even community support officers.
The laughing policeman the lying policeman or the blind policeman who lost his spectacles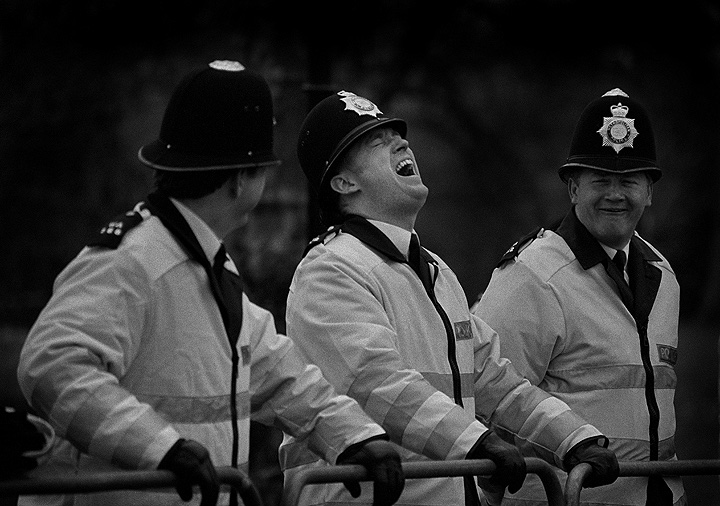 Cannot carry out police work without the correct lens spectacles. Can carry out police work without the correct lens spectacles.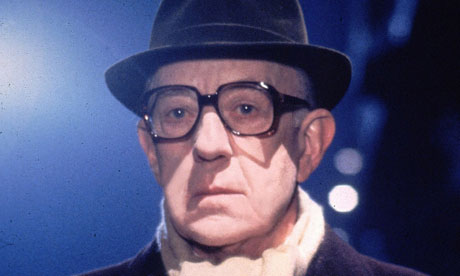 Cannot see road signs at the required distance to pass driving test without spectacles. Can see road signs at the required distance to pass driving test.
sign can be seen at correct distance to pass driving test
sign cannot be seen at correct distance to pass driving test.
sign is correct size.
sign is not correct size.
Officer carries out required sign checks
officer does not carry out required sign checks