Post by Administrator on Oct 1, 2016 16:48:13 GMT
A Simple briefing about the main types of speed cameras.
Measuring speed with distance
Here is a BBC item. bitesize in motion.
I thought there would be a BBC programme going in depth about fixed speed cameras. I have not found it yet. I will have another look. There are the BBC Dr.Clerk programmes about police mobile lasers. And there are quite a few BBC search results about Average speed cameras.
This is what turned up on the first google page when i typed in BBC fixed speed camera programme.
Its a basic page that gives you the simple basics of how a consistently maintained speed is worked out mathematicaly.
www.bbc.co.uk/education/guides/zwwmxnb/revision
With this principle in mind... It is used in slightly different machines to measure a passing vehicles speed.
There are three main types of fixed speed cameras in the UK. If you do not know already.
Gatsometer (gatso)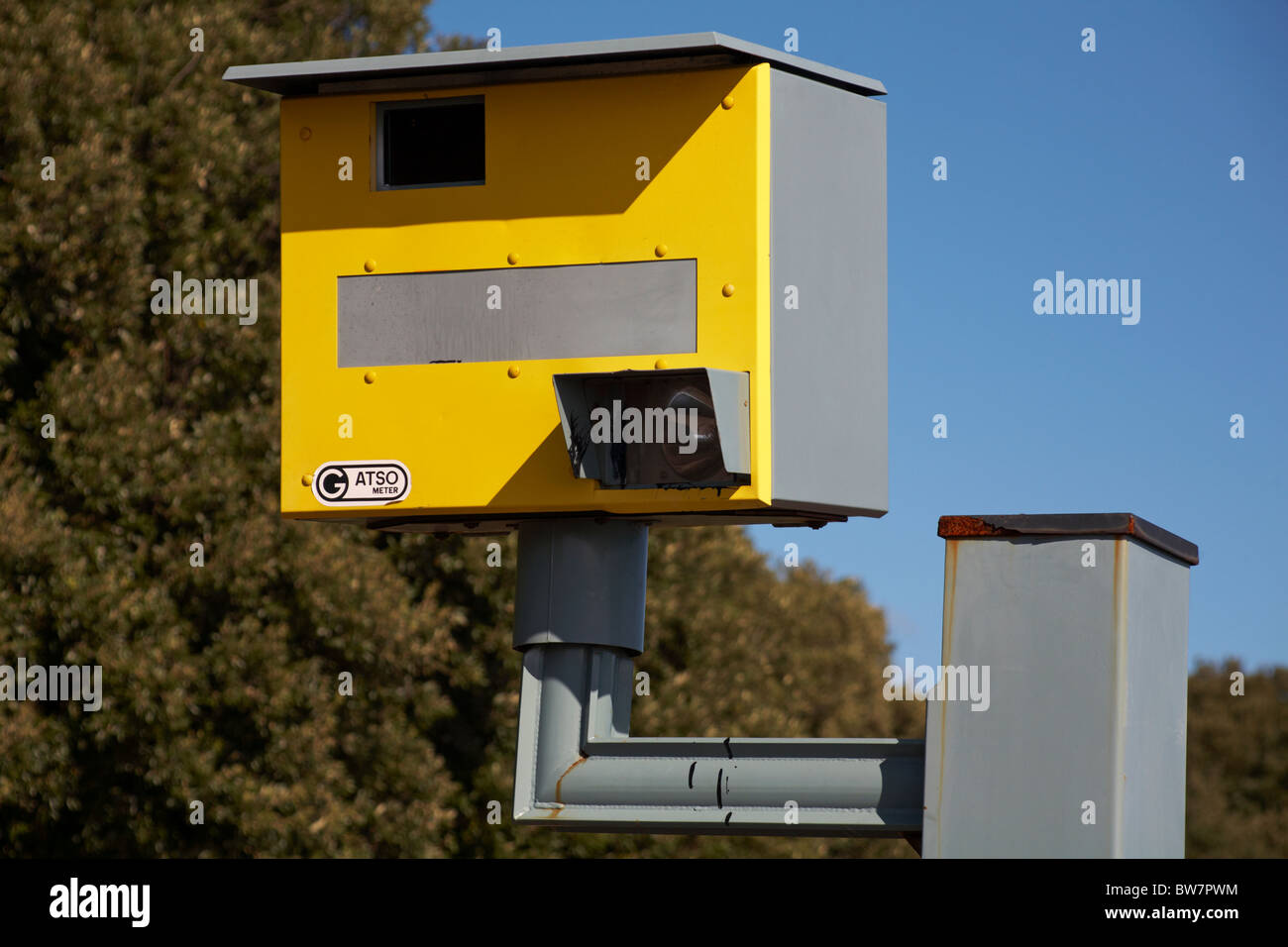 Truvelo
Traffipax
A car mounted Traffipax unit. apparently can be used. but the vehicle has to be parked parrallel to a straight road, if a radar unit is used.
Each brand make has older and newer models in service.
Some have additional flash units for night time visibility.
In England, a special square columb post with trade mark right - angle arm is made in Portishead, Bristol. By Crown international fabrications. These are stranger and more secure than European or American camera fitting posts. the Crown body is fitted with a head unit from either Gatsometer, Truvelo or Traffipax brand.
They all have a primary method of measuring speed based on the principle in the above link.
And they also have a second measurement system to check that the primary system has been accurate in its measurement.
So i have read...
The Gatsometer camera takes 2 photographs.
The distance travelled between the 2 photographs over a specific time gives the vehicles speed.
The speed is actually measured by a radar beam that the vehicle drives past.
The photographs and road markings are just there to prove that the radar beam gave the correct speed reading from the vehicle.
The gatsometer measurement markings are a series of stripes that continue for quite a distance after the camera.. About 2 bus lengths.
The next type of camera is a Truvelo. This camera does not have a radar beam. It is supposed to have cables embedded into the road that vehicles drive over. The time it takes vehicles to drive between the cables over a set time gives the vehicles speed. Apparently only one photograph is taken. This is just after the cables.
Three white strips about 1ft apart.
We are told that if the vehicle is aligned with the central strip the vehicles speed was measured accurately. If the vehicle is photographed by the first or last strip, you have to either add or subtract 10% of the measured speed.
The other type of camera is a Traffipax camera. Traffiphot or speedophot. These can operate from either radar or from magnetic field cables under the road. Supposedly different to the way the truvelo cables work. The traffipax can operate from either or both radar and magnetic field.
The traffipax camera takes 2 photographs times half a second apart. But those photos can be programmed to begin the 5 seconds photos after a delay time. Because we find traffipax cameras with both types of road markings used by the gatsometer and truvelo cameras... We can get uncertainty as to how the police and council have 'programmed' and calculated the machine to work out a vehicles speed.
When the traffipax camera is used at a set of traffic lights, it can measure both a vehicles speed and also if it has driven through a red traffic light. Because it is linked into the traffic light computer.
The traffipax camera does not use the radar at traffic lights. It only uses the magnetic field. There is no measurement system to check the vehicles speed was measured correctly between the 2 photographs. Or to add or subtract 10% of the vehicles speed, like the truvelo camera.
The traffipax camera is only designed to obtain a photograph showing that your vehicle was over the stop line at a moment when the red traffic light is illuminated. And a second photograph.. Half a second after the first photograph. To prove that you continued driving. At least for half a second. It is not to measure your distance between the photographs.
The half second photos can be set to begin being taken at any time that the police and council choose after you drive towards the magnetic cables.
The actual law for vehicles stopping at traffic lights is nothing to do with the photographs taken by the camera. The law is all about what happened as you were driving towards the traffic lights before you reached the magnetic field.
You will need to use speed and distance for this. Some details are provided by the camera photographs. But there is nothing to verify that the speed was correct.
It doesnt matter which of the 3 different types of camera is used. Because all of them will give some type of error in speed, because all vehicles are different sizes and different shapes. Bodywork. Length. Width. Wheel size and magnetic strength.
That is why there needs to be a secondary measurement system. So these factors can be accounted for.
Sometimes we find older speed cameras or classic model cameras with different rosd markings to what we would expect them to have. Or use. Other times we find road markings with no camera at all there.
The manufacture companys and UK distributors of these cameras are very difficult to speak to or visit to talk about the speed cameras with. There are many websites that talk about these cameras. And the official websites do not seem to carry information anymore about the older cameras.
The buisnesses that make these cameras are part of larger organisations and entities. Groups and organisations that seem to have a shared stake in security and surveillance. Make buisnesses that provide legal services in connection to laws and enforcement of these machines are connected to ex police chiefs and police officers. And government departments.
The Authorities are very elusive, mysterious and military about information and the people who are responsible for these machines.
The police are very uncooperative, dishonest and contradictory when asked aboit these machines or when they are complained about.
It is often impossible to stop or challenge any legal process from the police using these machines..once it has been started.
Even if there is a true honest and right conplaint about a machine or the law around its use. The complaints are ignored and denied.
Thus these machines remain a controversial mystery.
They do not seem consistently used. And people can just slow down past them and speed back up again.
The machines appear as much as an authorative presence than as much any accurate machine of any use.
People are beginning to question why cards were just not made safer so they could not go too fast.
Safer road features cost more money to tbe government. And there would be higher road taxes if there were no cameras. To pay for the extra safety featutes.
Many motorists believe that the cameras are there for games to play with drivers. For the police and council to keep themselves from being bored at work. This is like a sport. And it helps keep the countrys debts from going too low after the Ministers have used all the money on their vocational party activities.
The cameras remain controversial.
Many people who use public transport and catch buses and trains or walk..support the cameras because they like vehicles to go very safely and slowly.
Familys and parents are very strong supporters of the police speed cameras. Because some of them have had loved ones who have been injured or have died in tragic accidents because the vehicles were not used safely. Or someone made a mistake.